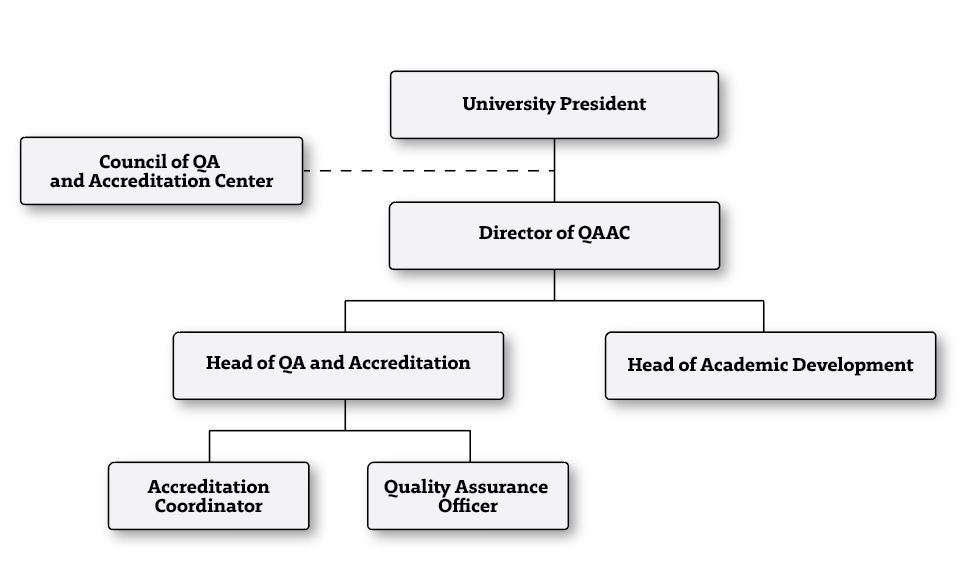 The Quality Assurance and Accreditation Center (QAAC) was established in October 2016 to ensure the quality assurance procedures and accreditation compliance for Princess Sumaya University for Technology (PSUT). Our primary focus is to guarantee the excellence of the university's academic and administrative processes in alignment with both local and international quality assurance and accreditation frameworks.
QAAC holds the responsibility of monitoring and processing accreditation for all programs leading to academic degrees, managing applications for new programs, maintaining student capacity for existing programs, and ensuring the university's compliance with the general and specialized criteria set by the Jordanian Accreditation and Quality Assurance Commission of Higher Education Institutions (AQACHEI). It is worth noting that all undergraduate and graduate programs offered at PSUT hold accreditation from AQACHEI. Furthermore, QAAC offers supplemental services to PSUT's Schools in their pursuit of international accreditations and adherence to quality assurance frameworks.
In addition to these vital tasks, QAAC plays a key role in designing academic and administrative procedures. We strive to foster the development of a quality culture and promote a trajectory towards excellence in education. To ensure the highest standards, we conduct regular internal audits that guarantee the assurance and control of the quality of processes at PSUT.
At QAAC, we firmly believe in the importance of institutional work. We actively collaborate with all academic Schools and administrative units as partners to appraise PSUT's vision, mission, and objectives. By engaging in this cooperative approach, we welcome inquiries, suggestions, and comments from the PSUT community. Your valuable input enables us to continuously improve and transform our vision, mission, and objectives into a practical and achievable implementation plan.